To splurge or save? 5 Mascaras worth the splurge
We all have different criteria for what makes a good mascara. Non-clumping, lengthening, volumizing- it's hard to know where to even start. And it's easy to just grab the first one you recognize, that also happens to be on sale, at the drugstore. But, it will likely dry out or start flaking all over your face within a week.
That is where the fancier mascaras come in. I truly think they manage to last longer and have less flaking. A lot of them also have ingredients that have other benefits like conditioning your lashes. And don't worry, I've already rounded up the best mascaras that are worth the splurge.
Pros:
Le Volume De Chanel is hands-down my favorite mascara. It gives your lashes instant volume that plumps lashes with one stroke. And if one coat isn't enough, you can add as many coats as you want to get more volume and it won't clump. This mascara also contains film-forming agents that help build the volume evenly.
Cons:
All the mascaras in this list are going to carry a heftier price tag than most drug store options. The only other con of Le Volume De Chanel is that the plastic bristles on the brush can sometimes poke and be uncomfortable.



2) Two Faced Better Than Sex Mascara - $23
Pros:
The Too Faced Better than Sex Mascara is a cult favorite. It is an intensely black mascara with a very large hour-glass shaped brush. The collagen-fueled formula volumizes, lifts, and curls your lashes with just one coat.
Cons:
Especially with a new tube, the large brush can sometimes pick up too much product. To avoid it looking clumpy, wipe off the excess on the tube before you apply it.
3) Sephora Collection LashCraft Big Volume Mascara - $14

Pros:
This is the best option for a "higher-end" mascara that costs about the same as drug store options. The large brush shape, similar to the Better than Sex brush, and black pigments give your lashes tons of color and volume. And with nourishing jojoba oil you will condition your lashes when you use it- win/win!
Cons:
One con is that this mascara seems to dry out quicker than some of the other options on the list.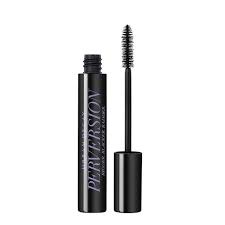 4) Urban Decay Perversion Mascara- $24
Pros:
I just recently discovered this mascara and instantly fell in love with it. The creamy formula is easy to use and glides on the lashes beautifully without clumping. It also contains Hairdensyl- a blend of protein and amino acids that help stimulate lash growth. It also lasts a very long time before starting to dry out.
Cons:
The only con is that if you go overboard, I'm talking 4-5 coats, you will get tarantula lashes.
5) Trish McEvoy High Volume Mascara- $31.50
Pros:
The Trish McEvoy High Volume Mascara is completely different from any of the mascaras on this list. It is a "tubing" mascara that is waterproof. To remove it, you rub water into your lashes and the mascara will come off in "tubes" without any residue- it's perfect for the summer! Another way it's different is that the brush is very small and coats every lash perfectly.
Cons:
This mascara is great for lengthening your lashes but won't give that intense volume that some of the others will.